Dr Jo has been the architect of her own successful and varied career.
Her experience ranges from accountancy, HR and sales management, to marketing, commercial business growth and customer experience at Board level. She has an exceptional track record for delivering innovation, business transformation and expanding the capability of leadership teams.
The differentiator for any organisation is the ideas that come from its people. As a commercially-focused high performer, Dr. Jo has always been fascinated by what causes some individuals to progress and reach new heights, where others seem to hit a level and stay there. She was so motivated that she decided to begin her PhD, while still working full time, to fully understand the characteristics and mindsets of these high-performing executives, and the measurable, commercial outcomes that they generate for their employing organisations. She successfully completed her PhD in 2016 as a result of this ground-breaking research.
In 2011, Dr. Jo became founder of The Big Bang Partnership Limited, driven by her passion for individual and business growth.
She applied her research to help leaders and senior teams to achieve much more than they thought possible through coaching, expertly facilitated sessions, hands-on consulting and bespoke innovation programme development.
To reach more people and share the evidence-based insights from both her research and commercial experience, Jo created Idea Time®, a series of high performance innovation programmes. Her goal was to create a time-efficient resource that equips busy innovators with scientifically supported tools and techniques to help them to make a step change in their personal impact and effectiveness by developing their entrepreneurial thinking, innovation event design and facilitation skills.
The programme has now become an established brand, built on the stellar reputation of Dr Jo and her work. Today, the Idea Time ® portfolio consists of a selection of online innovation and professional development courses, a community of like-minded people, and top-class events, keynotes and workshops led by Dr. Jo.
You might like to read this recent interview with Jo by We are the City.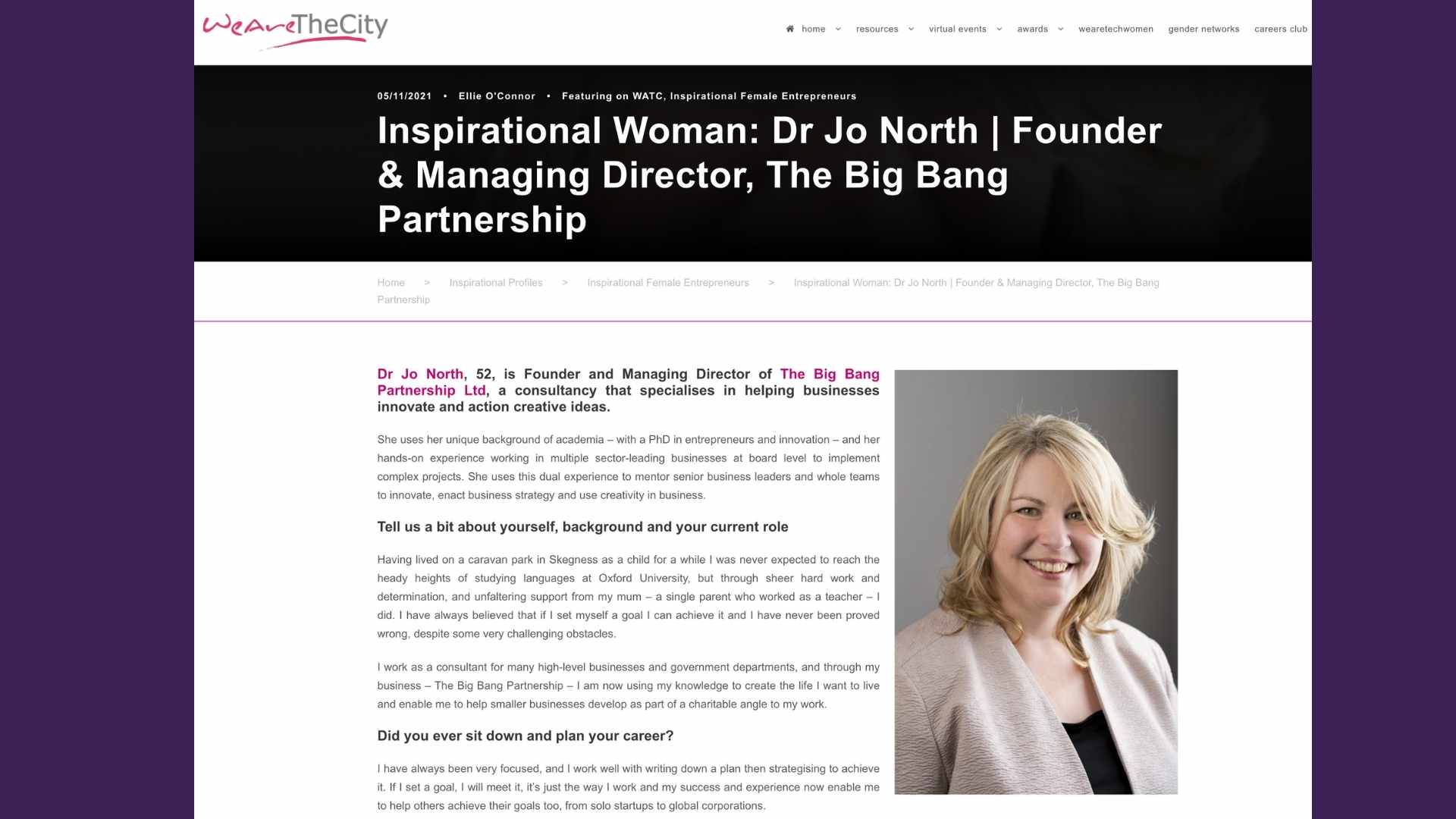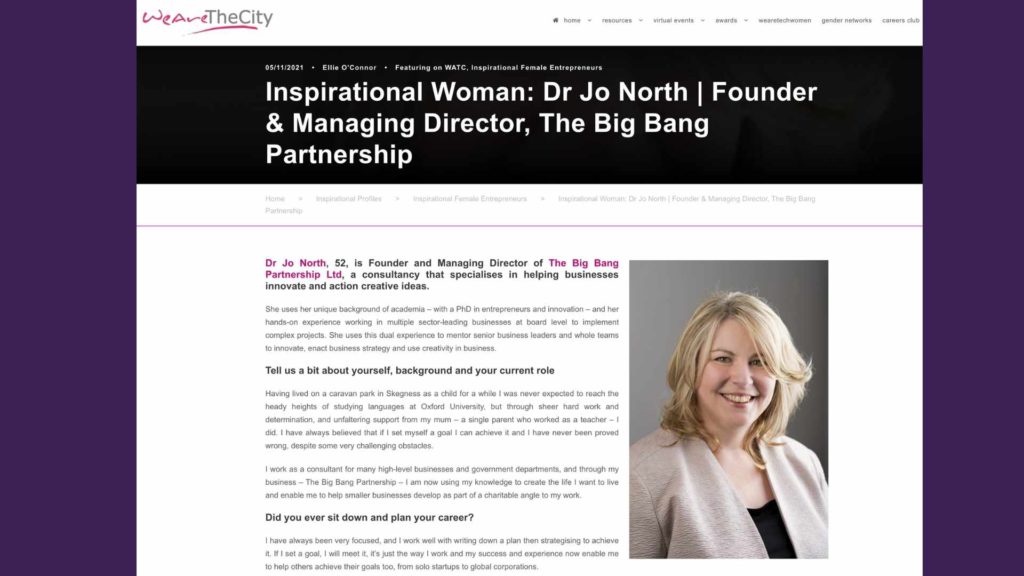 Rob Beadle interviewed Jo, as part of his Professional Profile series. Click here to find our more about how Jo has built a business that not only helps people unlock their creativity, but also helps them to discover fresh ideas, and understand how their own mind works.