Because The Big Bang Partnership Ltd. is a business consultancy that is passionate about helping people succeed, we build strong relationships with all our clients. They appreciate our time and dedication, often recommending us to others.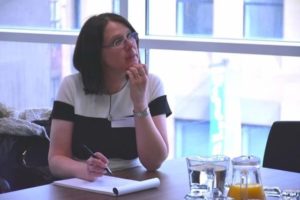 Here is what some of our clients say about us:
"Jo North delivered an engaging, useful and well-researched creativity workshop packed full of tools and techniques that we have already started to utilise. As a PR and communications agency, it's essential that we remain creative on behalf of our clients as well as thinking in innovative ways to drive our own business forward. The workshop really inspired the team and we now have a toolkit of resources that will help us to generate even more new ideas, creative campaigns and strategic thinking." Monica Green, The Partners Group
"Jo has helped us create long lasting and leading strategies through her extensive business capability and the dynamic use of creative tools and techniques. These strategies have helped NWG achieve leading status and have helped us stand out from the crowd!" Richard Seales, Asset Investment Manager, Northumbrian Water
"Jo was instrumental in helping me set up a new directorate in Transport for London. In particular, she arranged and delivered the best team away day that I have ever participated in. It really drove the integration of my new team and delivery of the plans." Stephen Dadswell, Principal, Commercial Finance at Transport for London
"A genuine passion for people development and for maximising talent within the business, and this coupled with flair for innovation and creativity, makes The Big Bang Partnership a company I would not hesitate to recommend to others to do business with" Lee W. Area Director, Northern Rail
"Dr Jo North has been helping the members of Kielder Water & Forest Park Development Trust to develop our vision and generate new business ideas and propositions which will deliver the Trust's objectives. Her fun, hands on approach has helped us to think creatively and challenge each other in a positive way, leading to the generation of an investment plan which will have joint ownership and buy in.
Jo is a highly skilled facilitator who has enabled each attendee to articulate their views over the course of the workshops, drawing together the different perspectives to create a collective plan which we are all able sign up to.
I have really enjoyed working with Jo and have found her input extremely valuable. I will be sorry when this piece of work comes to an end." Lynne Turner, Director at Kielder Water and Forest Park Development Trust
"I've had the privilege to attend one of Jo's workshops about Ideation which was sponsored by Goldman Sachs. I didn't know what to expect but was delighted with the results. Jo's workshops offer decision makers useful tools in how to take something from proof to concept, how to find solutions to a problem with the help of simple techniques and how to efficiently communicate within the organisation and make sure vital ideas are not lost. The workshop exceeded my expectations and I would happily recommend Jo and her workshops." Achille Traore, CEO at Top Screen Media Ltd.
"Jo North is a formidable business woman. Her trenchant commercial and marketing insight, is second to none. It would be a pleasure to work alongside Jo in any future opportunities. A 'deliverer' above all, as well as a great mentor." Julie T. Buying/Marketing/Category Management, Somerfield
"I would endorse and highlight the massive impact you have made in such a short time, and how inspiring and challenging the session we had with you was"
"Brilliant! Really practical tools to apply"
"I really enjoyed the session and have come away with an attitude to encourage the same in the management team. Also great personal techniques such as mind mapping."
"Delighted with the workshop content. Delivered in a personable 'inclusive' style."
"Excellent session, really good and a lot to take back to work."
"Brilliant. Real practical tools to apply."
"I loved it! Really, really useful."
"Thanks again for your time and coaching today – it's really had an effect on me and you seem to have cut through what sometimes seems like endless stuff to get to the nub of what this is about for me!"
"Thanks again for a really enjoyable session today – I think your style and approach worked really well!"
Moni
Get in Touch
Please fill in our online contact form to get started today!