Posted in Blog, Design Thinking, Entrepreneurship, Grow, Innovation, Innovation, Intrapreneurship, Launch Your Business by Jo North
A step-by-step guide to launching with success
According to the Harvard Business Review, entrepreneurs launch more than 30,000 new consumer products every year. If you're working on your next big thing, you're adding a new product to your range, or you're preparing to make a new service accessible to customers, it's crucial to have a new product launch plan.
Developing a viable product can be difficult enough but getting a product to market is only part of the test.
When you're ready to launch, here's a step-by-step guide to help you create a plan that will optimise your success.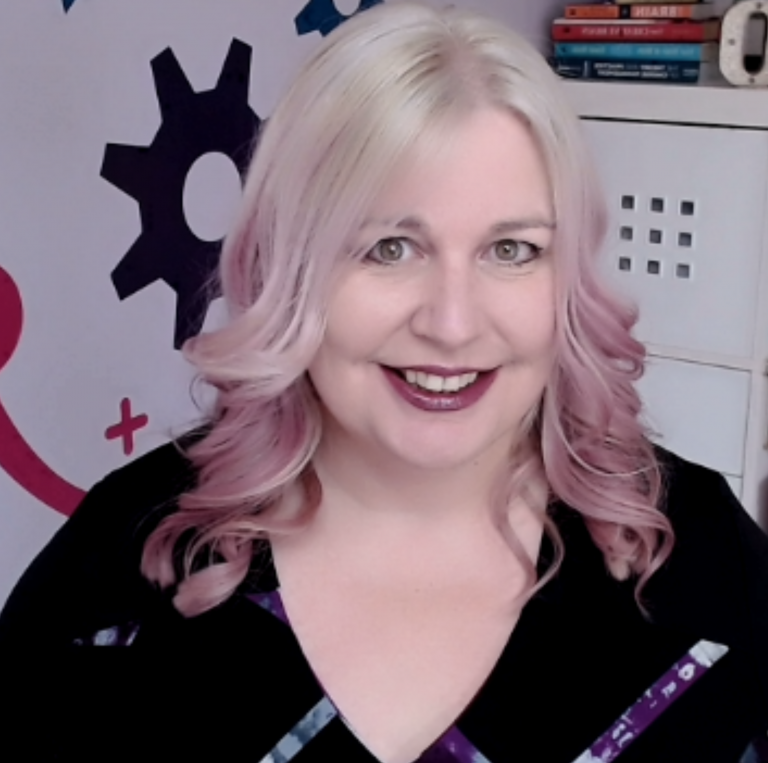 3 key stages of new product development
Developing a new product of any kind is no walk in the park. There are several processes and phases that you need to go through to successfully bring a product to the shelves and maximise the chances of a positive response. The key stages are often referred to as:
Pre-launch
Launch
Post-launch
This guide will focus on helping you to move through these stages once you've completed all the preparatory work, including coming up with business ideas, conducting competitor analysis and doing market research to establish customer demand.
Once you've compiled and analysed data and created a business strategy, you'll know what you're up against in terms of rival products and firms. You'll also have an understanding of the potential level of demand for your new product or service within your target market.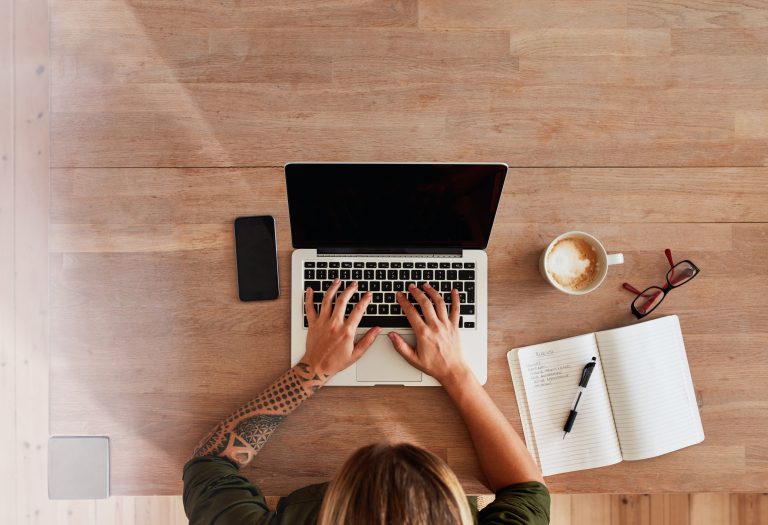 Now you can move to the next step, which is the pre-launch phase.
If you're not at that stage yet, have a look at these articles that will help you:
If you're ready to go with your new product launch, grab your free checklist here to help you with your planning.
Pre-launch stage
The pre-launch is arguably the most crucial stage of your new product development.
At this point, your product is ready to go, and it's time to pave the way for a successful launch.
The more rigorous your plan is at this stage, the higher the chances of you achieving your desired outcomes once the product is available to buy.
The pre-launch plan essentially involves laying the foundations for the launch and taking steps to make sure that the transition from product development to product for sale are as seamless as possible.
Recommendations for your pre-launch activities
Here are some recommendations for your pre-launch activities.
1: Get a clear value proposition
Work closely with the product manager and get to know the ins and outs of the product or service, and what kinds of demands or problems it is responding to. Get super-clear on the specific value proposition that your new product achieves for your target customers.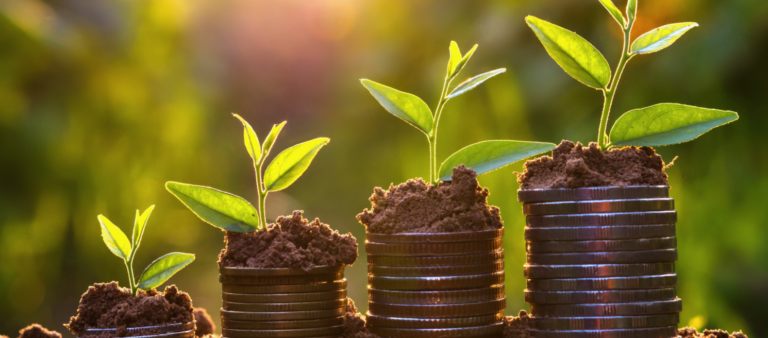 2: Deepen your knowledge of your target customer
Polish your ideal buyer persona. You will already have a good idea of your target buyer at this point, but it's always beneficial to find out more to deepen your knowledge of your target customer. Gather as much information and insight as you can to shape and customise your marketing campaign.
3: Draft your PR content
Draft a press release. When you're launching a new product, it's vital that everyone who is involved knows exactly what is going on and that all team members are aware of the brand message. Drafting a rough version of a press release before the launch, which you can circulate to members of staff, will help to ensure that every individual is singing from the same hymn sheet.
For the marketing team, creating a mock version can also be a really useful exercise to gauge initial reactions and make sure the content has the desired response. If people working on the product aren't enthusiastic about it after reading the press release, this indicates that prospective buyers won't be either.
4: Perfect your messaging
Define and refine your messaging. The aim of your marketing strategy should be to put a message across, and you want to ensure that you are 100% happy with that message before you go to market.
Rehearse pitches, analyse how effectively you're promoting your new product using marketing testing and beta trials, and utilise feedback. It's better to adapt and modify your messaging or positioning at this point than to make changes later on.
You might also find my article and free resource on how to create an awesome USP (unique selling point) for your business helpful.
The differences between products and services
Products and services are often marketed in a slightly different way.
What is a product?
Products are not the same as services, and in most cases, they are tangible objects, which a customer takes away with them. Think of a customer walking into a supermarket and buying a soft drink, for example, compared to a patient going to see a doctor at a surgery.
Buying products often fulfils either a need or a desire, which can be satisfied by completing a transaction.
The quality of products is often easier to evaluate than the quality of a service, especially if you're investing in a service for the first time. If you buy a shampoo that promises to make your hair shiny, for example, you'll know whether it works within a few weeks.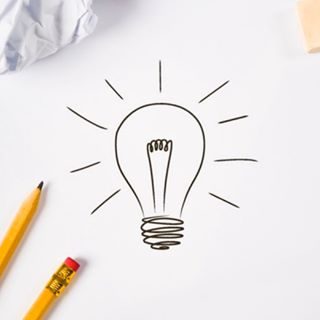 What is a service?
With a service, such as a family lawyer overseeing divorce proceedings, you may not be aware of the standard of service you received until much later based on the fact that you don't have previous experience or a baseline to compare that service to.
Preparing for a product launch is very different to a service launch, as it's often easier to extol the benefits and showcase the amazing features and assets of a product.
Buyers and customer panels can try products for size and see them in the flesh. On the other hand a company owner, marketing or sales team will have to persuade a buyer to buy into the quality of a service based on information and feedback from customers and market research groups.
Assessing potential demand for a new product or service
It's no secret that different studies suggest that the vast majority (up to 80%) of new products fail.
One of the most critical aspects of developing a new product and planning a product launch is determining potential demand.
You don't want to invest time, effort, and money in a product that nobody is going to buy.
In the early stages, your research will give you an idea of whether there is a demand for your product, and if there is, during the pre-launch phase, it's wise to get a more accurate idea of the scale of demand.
Forecast how much of your new product you'll need
If you have a product you know people will want to purchase, you need to know roughly how many units you can expect to sell in the first month or year. This will help you to clarify pricing strategies, figure out how you're going to manage the supply chain and calculate how much stock you need to order.
There's a vast difference between high-ticket items that sell infrequently and low-ticket items that fly off the shelves in their hundreds or thousands.
Wherever you are placed in the market, you need to be able to respond to demand. If you've got a new product and it's making waves, you don't want to lose customers because there are delays getting more supplies. Likewise, you don't want to find yourself with a warehouse full of stock if the early days are slower than anticipated.
Test marketing for your new product launch
Test marketing enables you to convert assumptions and ideas into concepts that are more solid and to eliminate guesswork. Use trials to determine the reaction to the product and the marketing strategy together.
Product testing focuses on the efficacy, aesthetics, quality, and functionality of a product. You also need to gauge the reaction when you present your product alongside a logo, a TV or social media clip or a press release.
With test marketing, you can evaluate the reaction to communication, as well as the response to the actual product. If you are using testing strategies, make sure you take full advantage of the feedback. Take ideas on board, listen to comments and use the information to address potential pitfalls or weaknesses and streamline your marketing campaign.
Marketing and creating a buzz around your product or service launch
When you hear about product launches, queues of people waiting outside Apple stores all over the world may spring to mind.
Apple is a brand that most people associate with high-profile launches and eagerly-anticipated new gizmos and gadgets. As a small business owner, you might not have the budget or the reach of Apple. But, you can take inspiration from the way multinational corporations generate a buzz around new products and services.
If you have a brand new product that is ready to launch, you want people to know about it. There's no point in having a brilliant product if customers don't have a clue what it is or when it's launching.
In the months and weeks leading up to the launch, drum up interest, create a buzz, and get people talking. There are multiple ways you can generate hype around a new product. It's essential to use the findings of test marketing and market research to refine and tailor your pre-launch marketing strategy.
Match marketing techniques and choose channels and platforms based on your ideal customer and their preferences in terms of communication and interaction. If you're targeting a young audience, surveys and social media polls have shown that most people prefer to learn about new products via email or social platforms, so focus on these channels.
Some pre-launch marketing ideas
If you're looking to spread the word and build anticipation, here are some ideas to consider:
Website readiness
Make sure your website is primed and ready and then start creating and sharing optimised content, for example, blogs and video clips. Inform your audience about the new products and services, answer questions, and use captivating titles and tags to leave prospective buyers wanting more.
Social media accounts
Set up social accounts, invite people to like your pages and share posts, and build a following. Offer incentives in the run-up to the launch to encourage people to subscribe to emails and place pre-orders.
Create impactful content
Focus on creating content that highlights how the product or service will impact the buyer. You want to try and persuade the customer that buying into your brand will benefit them and impact their life in a positive manner.
Send out samples
Send out samples to other local businesses, bloggers, and influencers. Influencers are incredibly powerful in the age of social media. If you're launching a product online, a single mention or a review could make a huge difference to sales figures and follower numbers.
Build relationships with influencers
Build relationships with bloggers, reporters, and other businesses that are likely to be interested in your product.
Be original
Be original. If you're contacting buyers from a department store, for example, bear in mind that they might receive hundreds of requests from budding entrepreneurs every month. Make sure your product and your pitch stand out.
Build up excitement
Build up to the launch and get people excited. If you promote online you could share short clips with a glimpse of the product and gradually release longer videos as the date looms.
Showcase your brand
Showcase your brand. You don't just want people to get excited about a new product or a service. You want them to build a relationship with your business and encourage them to find out all about who you are and how you can benefit them.
Elevate your launch
Elevate your launch. You may not have millions of pounds to spend on a launch, but that doesn't mean that you can't make a splash. Turning your launch into an event is a great idea, regardless of whether you're selling a product in a physical store or you have an online business.
You can stage an online event by going live via video on social media and uploading Instagram and Facebook stories and Tiktok moments, you can create videos to share on YouTube, and you can chat to potential customers via instant messaging.
If you're staging a launch at a physical venue, share the details of the event in advance, choose your guests carefully, and make sure people hear all about it via social media, local press, and email news.
How to go to market
Every business is unique, and although there will be similarities in the product launch plan, it's wise to tailor your strategy. If you're ready to go, and you've completed all the relevant testing and market research phases, the next step is to actually get your product to market.
Decide who is going to sell the new product. Do you own a store, or are you opening a shop? Do you plan to sell your product on your website? Are you looking for buyers to stock your product in physical or online stores? Do you hope to get your product on websites that offer a platform for merchants, for example, Amazon?
Your answers to these questions will shape the way you approach getting your product to market. If your site is up and running, and you've got everything in place, you'll be able to start trading as soon as the product is ready. 
If you're approaching buyers from major retailers, set up meetings, practise pitching, and make sure you have a polished, watertight presentation. Inject originality, energy, and enthusiasm, and make sure you have the facts and figures to hand. Be prepared to negotiate on numbers and go into the meeting with an idea of the sums you're looking for and the discounts you're willing to offer for bulk purchases.
Watch your budget
When you're taking a product to market, it's essential to keep an eye on spending, be aware of what you need to budget for and how much it's going to cost to actually put that product on a store or virtual shelf. Once you've factored in the cost of materials and supplies, manufacturing and distribution, and legal costs, turn your attention to your budget for the product launch.
How much do you want to spend on marketing and creating hype around your product or service?
The costs you incur will depend on how you plan to launch your product. If you're hosting a live online party, for example, the costs will be significantly lower than planning an event at a club, a restaurant or a conference venue. You'll also need to consider how much you want to spend on publicising the event, and promoting the product on social media, in the press or on the TV or radio in the run-up to the launch date.
If you plan to hand out samples, or you're giving out promotional, branded items or freebies with every order, you'll need to budget accordingly. Place your order well in advance to get a better deal from your suppliers.
Create a budget that includes as many details as possible about how much you will be spending, on what and when. Check that you cashflow can withstand the expenditure. Track your actual spend versus your budget every time you make a purchase.
Get ready to track your performance
Set up a spreadsheet to track and monitor the key results of your pre-launch and launch activities. Include social media followers, engagement and view statistics as well as enquiries and sales. Make sure you keep these figures updated as your activities progress. They can give you an early indication of how well things are going and also provide really helpful data for your next launch.
Make sure you record details and dates of key decisions made and actions taken that affect the results, so that you have some context when you look back. You can use these results for measuring your return on investment (ROI).
Your New Product Launch
The launch should be much less time-consuming and more straightforward than the pre-launch. Perhaps the most important element of any launch is the channel or platform you choose.
Tailor your decisions to suit the product or service and your ideal buyer persona. Which channels are the right fit for your brand and your target customers?
Present your new product in the best possible light
Whether you're launching a product online, or you're hosting an event, you need to make sure that you showcase your innovation or creation in the best possible light. Prepare in advance, make sure the logistics are sorted, and create a spectacle. You want guests or web users to remember your name and to want to try that product straight away.
Use your launch to network, to build your contact list, and to get people talking about your business and the individual product or service.
Let people see the product in action
Let people see what the product does, explain why they need it in their lives, and be prepared to answer tricky questions and to share your story.
If you've got a team working with you, ensure that everyone is aware of specific product details and the pricing strategy beforehand. If you plan to sell on the day, set prices, discuss possible discounts and incentives, and allow people to try before they buy. If you're expecting a huge turnout, or you're hoping to sell multiple units, make sure you have sufficient stock available.
Get networking – make connections
A product or service launch is not just about selling. It's about making connections and putting the feelers out to create leads and spark an interest. Stay positive even if you don't shift hundreds of units at your product launch. Many individual customers and buyers representing chains or retailers will take time to reflect and it usually takes customers to see the new product between 7-10 times before they actually buy. If you've made that initial connection, maintaining contact should now become a priority.
If you are planning an event and you have limited space, or you want to keep the guest list small and select, you can use the internet to make the launch accessible to a wider audience. Broadcast live on YouTube, Facebook and Linkedin. Update your social media feed, and enable people to ask questions or leave comments online.
Post-launch
Driving sales
The launch is over, and now it's time to focus on driving sales and engaging with customers.
Follow up on leads from the launch, step up your marketing strategy, and monitor your progress carefully.
Track order numbers to make sure that you're able to respond to fluctuations in demand, and make sure you have contingency plans in place. If, for example, an influencer spotted your product and featured it in a post, would you be able to cope with an influx of orders?
Monitor sales numbers and use analytics to evaluate the efficacy of your marketing campaigns. Focus on channels that are bringing success and try and address any issues that could be holding you back.
Retain your customers
Once you've got customers, don't underestimate the importance of keeping hold of them. Loyal customers will not only buy your products again, but they will also recommend your products and services to others. They may also leave online reviews, and with over 90% of consumers now looking at reviews before buying, this is crucial.
Engage with your customers via email or on social media, keep in contact, and reward loyalty. Be original and innovative when it comes to using social media and PR to promote your brand. If you sell clothing, for example, you could invite customers to send in photos of them wearing the new items and feature them on your Instagram feed.
Recovering from a disappointing product launch
It's understandable to be disappointed if the product launch you were planning for months, even years, didn't go as planned. The good news is that even the most aspirational business gurus and leading lights of entrepreneurship have experienced rejection and failure and managed to bounce back.
The first step to take if your product launch was a disappointment is to identify potential mistakes and address what went wrong. Even the most high-profile companies like Coca Cola and Sony have launched products that haven't set the world alight.
Analyse data, information and feedback from the launch, and set about making changes and improvements. Read comments from guests and use analytics to delve deeper into what happened after the launch. Look at your bounce rate, see which pages users are exiting your site on and engage with online followers and customers. Use surveys to find the answers to questions that arise from the launch, and don't be afraid to seek expert help if there are areas that don't necessarily suit your skillset.
Once you've implemented changes, go back to your audience and gauge the reaction. Make sure everything you do is pinpointed at a target market. Often, tending to teething problems and making simple tweaks can make a huge difference.
Examples of successful product and service launches in the UK
Thousands of new products are launched every year, but most of us only hear about a select few. If you're planning a launch, why not take inspiration from these successful UK companies?
Bulb: Bulb capitalised on the growing interest in greener living in the UK, launching a new energy supply service, which offers 100% renewable electricity and 100% carbon neutral gas. The launch focused on providing customers with solutions to problems they commonly encountered with the major energy companies, promising simple, affordable bills and access to green energy. Bulb has an active social media presence, it is featured in the press regularly, and the blog is packed with helpful, useful information.
Isle of Paradise: Isle of Paradise is a great example of an online product launch that is perfectly tailored to the target market. A self-tan product, which is vegan, organic, and cruelty-free, the launch took place after weeks of building anticipation on Instagram. The online campaign focused on using models with diverse body shapes and real people who have bought the product, and pictures of customers are interspersed with motivational quotes and messages aimed at promoting body positivity.
Next steps
If you're launching a new product or service hopefully this step-by-step guide will help you get off to a flying start. If you'd like any help or would benefit from gaining an external, objective view on what you're planning for your product launch, do get in touch with me direct using our contact us form, here on the website.  It's what I'm here for and I'd love to help!