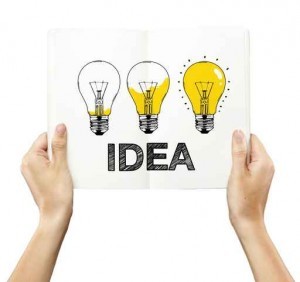 Improving productivity and therefore profit in your business is not just a matter of reducing costs; it's about rethinking the way your company works. We like to think of it as bringing an entrepreneurial instinct to your business. Companies need to be adaptable, creative, innovative and opportunistic – to not only manage change, but embrace it. The consultants at the Big Bang Partnership Ltd believe that these are skills that can and must be learned, and not just by smaller businesses; in unpredictable times, even the biggest enterprises must learn to innovate to accumulate.
As the saying goes 'if you always do what you've always done, you'll always get what you've always got' – we will show you how you can change the way you do things and get more! We offer an excellent mentoring service to help you and your team become more intrapreneurial.
To whet your appetite, here are our Managing Director,  Dr Jo North's top ten tips for creating a culture of innovation in your workplace.
To learn more about how we can help you, please Contact Us
© The Big Bang Partnership Ltd 2016